Back on Track
SHIELDS' Back on Track program provides an integrated strategy of comprehensive and evidence-based services to create successful transitions for ex-offenders participating in the California Department of Justice's Back on Track-Los Angeles Project.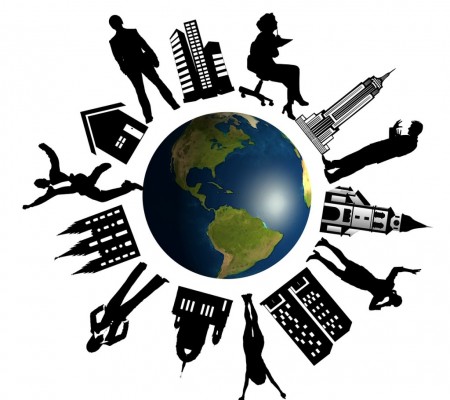 3221 N. Alameda St. Suite K | Compton, CA 90222
program info 323.242.5000 ext 3302 | fax 323.424.3309
TTD/TTY (English) 800.735.2922 | TTD/TTY (Spanish) 800.855.3000
SHIELDS' Back on Track – Los Angeles program utilizes a "one-stop" model for providing supportive services, vocational and educational training, case management and linkage services in order to reduce the rate of recidivism and increase employment and educational outcomes among the Los Angeles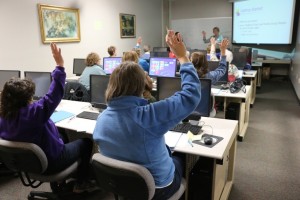 County jail population.
The overall goals of the Back on Track program include ensuring that participants have the opportunity to become employed, are supported in their career choices, and have the education necessary to advance their career goals.
Target Population
The Back on Track program provides re-entry program opportunities for both in-custody and out-of-custody Los Angeles County jail offenders.  In-custody services are provided at the Pitchess Detention Center.
Services Provided
The Back on Track program provides pre-release, case management, and vocational and educational services.
Back on Track vocational counselors begin meeting participants while they are still in custody to offer pre-release services. Counselors conduct pre-employment screenings and job preparedness counseling, and mentor and support each participant to ensure successful transition to post-release services.
Case management services include complete assessments designed to assess participants' vocational, educational, and criminogenic needs.  Primary post-release services are based upon assessments and the development of a strategic career and academic service plan to address those identified needs.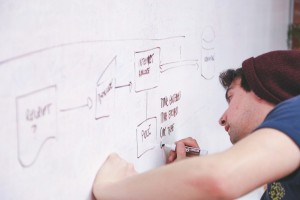 Vocational Counselors work in concert with multiple government agencies and social service organizations to provide case management services. Case  management services include counseling sessions, advocacy and tracking to ensure that all participants receive necessary services, including linkage and referral services to substance abuse and mental health treatment  programs at SHIELDS and other community-based providers that provide housing, food, clothing, and transportation for those in need.
Through SHIELDS' Jericho Vocational Services Center (JVSC), the Back on Track program provides myriad educational opportunities for participants to achieve the credentials necessary to secure and retain employment. Program educational components include alternative secondary school education, career awareness classes, credit retrieval, GED courses, language instruction, and credit for college courses.
Finally, the Back on Track program also provides vocational training focused on in-demand fields that enable participants to establish careers in dynamic industries. To this end, the JVSC offers certification programs, job readiness training, and job placement and location services.  Participants who successfully complete applicable courses are provided with linkages to higher learning opportunities in local colleges, internships, apprenticeships and other specialized training programs.
Community Partnerships
SHIELDS' Back on Track program is made possible by a grant from the California Department of Justice (DOJ).  Partnerships in service include the Los Angeles County Probation Department, Maxine Waters Employment Preparation Center, El Camino College Compton Center, Los Angeles Trade Technical College, Medina Facility Management, Crossfire Los Angeles Termite & Pest Control, South Los Angeles Vermont Worksource Center, and the Gardena One-Stop Business and Employment Center.