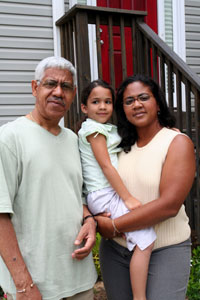 SHIELDS for Families believes that recovery is a lifelong process, therefore we provide lifetime aftercare services. Aftercare is a gathering of fellow SHIELDS alumni who completed or graduated treatment. SHIELDS aftercare members are a family of alumni who worked hard to put their lives back on track to become successful, independent, hard working individuals that live life everyday on life's terms.  Members offer a support system to one another – a place to come together to talk, cry, encourage, praise and share about challenges, frustrations, endeavors and accomplishments experienced since graduating from the program. Aftercare members support one another in good times and bad and remind one another that although they have lived two lifestyles in one lifetime, and they are forever grateful to their Loving Higher Power.
Lifetime Aftercare services include counseling, case management, support groups, advocacy and leadership training, access to job placement and housing services, as well as social activities. Aftercare meetings are held weekly. Spanish-speaking aftercare meetings are held Tuesdays 5:30-7:00pm and English-speaking Wednesdays 12:30-2:00pm and Thursday evenings 5:30-7:00pm.
If you are an Alumni of SHIELDS for Families, JOIN US! Sign up on this page to receive emails and updates on what's going on with the lifetime aftercare program.