Rapid Re-Housing
SHIELDS' Rapid Re-Housing Program is designed to help single adults and veterans locate, secure, and maintain stable housing in the City of Los Angeles.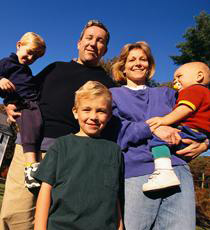 11601 S. Western Ave. | Los Angeles, CA 90047
program info 323-242-5000 x1209 | fax: 323.242.5011
TTD/TTY (English) 800.735.2922 | TTD/TTY (Spanish) 800.855.3000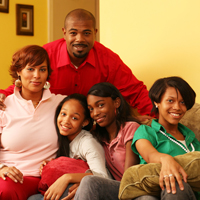 In March of 2016, SHIELDS launched the Rapid Re-Housing for Adults and Veterans (RRAV) program.  Rapid re-housing is an intervention which rapidly connects individuals experiencing homelessness to permanent housing through a tailored package of assistance.
The overall goal of SHIELDS' RRAV program is to help individuals living on the streets or in emergency shelters solve the practical and immediate challenges to obtaining permanent housing while reducing the amount of time they experience homelessness, avoiding a near-term return to homelessness, and linking to community resources that enable them to achieve housing stability in the long-term.
Target Population
SHIELDS' RRAV program provides services to single adults and veterans in Service Planning Area 6 of Los Angeles County.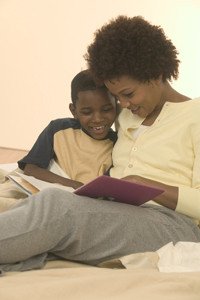 Services Provided
SHIELDS' RRAV program provides housing identification services, rental and move-in assistance, case management, and linkage and referral services.
SHIELDS' RRAV Case Managers provide housing identification services to help adults and veterans find appropriate rental housing.  We work with landlords in the City of Los Angeles to identify appropriate facilities, and help program participants determine whether a housing option meets their needs and preferences.  Case managers also assist participants with completing necessary application paperwork.
Rental and move-in assistance is also provided to qualifying participants to cover move-in costs, deposits, and rental and/or utility fees.
Case management services are provided to help overcome and troubleshoot barriers to acquiring and maintaining permanent housing, and monitor participants' housing stability after securing housing and during program participation. Case Managers also conduct complete assessments designed to assess participants' housing and auxiliary service needs and develop a comprehensive service plan to address those identified needs.
Finally, Case Managers provide linkage and referral services to vocational, educational, and behavioral  health treatment  programs at SHIELDS and other community-based providers that provide food, clothing, and transportation for those in need.
Community Partnerships
SHIELDS' RRAV program is made possible through a grant from the Los Angeles Homeless Services Authority (LAHSA) and a partnership with Special Services for Groups (SSG).