Heros & Sheros
The Heros & Sheros Program provides counseling, mental health, academic support and substance abuse prevention services to children and adolescents between the ages of 6 and 18 whose parents are in the process of recovery in SHIELDS programs.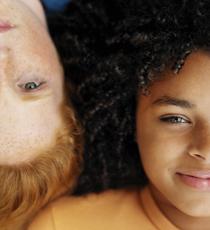 15116 S. Gibson Ave. | Compton, CA 90221
program info 323.242.5000 x4133 | fax 323.242.5011
TTD/TTY (English) 800.735.2922 | TTD/TTY (Spanish) 800.855.3000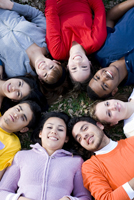 Established in 1991, SHIELDS Heros & Sheros Youth Development Program is a prevention, early intervention, and mental health program for children and adolescents. Heros & Sheros addresses the high risk of alcohol and drug use with the children of substance abusers, as well as other problems related to their healthy development, by helping children adjust at home and in school, stabilizing family interactions, and empowering youth with skills that prepare them for college and adulthood.
Target Population
SHIELDS' Heros & Sheros Program serves children and adolescents between the ages of 6 and 18 whose parents are enrolled at SHIELDS.
Services Provided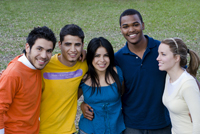 Heros & Sheros provides after school and day programming (during the summer) including individual, group and family therapy, case management, academic support and tutoring, leadership groups, recreational activities, crisis intervention, and Alcohol, Tobacco and Other Drugs (ATOD) prevention.
The Heros and Sheros program operates out of four locations: our Genesis program, our College Bridge Academy locations in Compton and Watts, and the Lighthouse Church in Watts.
In 2012, the program developed a partnership with Verbum Dei High School and five Heros & Sheros youth received full scholarships to the school.
In 2013, SHIELDS was awarded the Camp Mariposa grant from the Moyer Foundation to provide weekend camps for our youth. Camp Mariposa funding allows us to provide our youth with a fun, multi-day camp experience in the forest and mountains surrounding Los Angeles while teaching them a variety of problem-solving and self-care strategies.
Furthermore, in 2014, Heros and Sheros expanded to provide services at our new Charter High School, College Bridge Academy, created in partnership with the Los Angeles Education Partnership (LAEP). The College Bridge Academy is a grade 9-12 charter school which targets youth who have dropped out or been expelled from traditional school systems. College Bridge operates at two locations in Compton and Watts.
Finally, with the assistance of the Specialty Family Foundation, we were honored to have three of our families selected to participate in a special program pilot that is providing full tuition for all of the families children to attend Catholic school from elementary through high school graduation.
Community Partnerships
SHIELDS has received funding from the Specialty Family Foundation for our Heros & Sheros Program since 2009, and funding from the Moyer Foundation to provide Camp Mariposa since 2013. Necessary services are provided in coordination with a variety of County and State agencies, including the Los Angeles County Departments of Mental Health, Rehabilitation, Public and Social Services, Children and Family Services, and the Office of Substance Abuse Prevention and Control (SAPC).
Services and supports for vocational and educational training and job development activities are provided in partnership with the Compton Regional Job Training Center, Compton Adult School, Jordan-Locke Community Adult School, Maxine Waters Employment Preparation Center, Los Angeles Trade Technical College, and Harbor College.
Accomplishments and Recognition
Heros & Sheros has been the subject of multiple educational/research studies by service providers across the country, and was cited as a best practice program by the California Institute of Mental Health (CIMH)
Heros & Sheros has been given the distinction of receiving funding from the Administration for Children and Families (ACF), the Center for Substance Abuse Prevention (CSAP) and the California Office of Child Abuse Prevention (OSAP) for four different research-driven youth substance abuse prevention programs
A substantial percentage of participants within the Heros & Sheros program have not only enrolled in college but have also graduated from university study
Standardized assessment results indicate that Heros & Sheros interventions consistently improve self esteem, self confidence and cultural awareness; grades in Math and English; positive attitudes towards school; increased social and leadership skills, and knowledge of alcohol, tobacco, and other drugs
Participants of the Heros & Sheros program were highlighted in the reality show Celebrity Rehab with Dr. Drew (Season 3, Episode 8 – original air date 02/25/10)