Point of Engagement (POE) / Up-Front Assessments (UFA)
SHIELDS' POE/UFA program assists in the timely provision of services to individuals referred to child protective services for suspected abuse or neglect through the provision of immediate comprehensive assessments that determine caregivers' capacity to provide a safe environment for their children.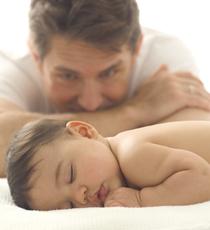 11601 S. Western Ave. | Los Angeles, CA 90047
program info 310.242.5000 | fax 323.242.5011
TTD/TTY (English) 800.735.2922 | TTD/TTY (Spanish) 800.855.3000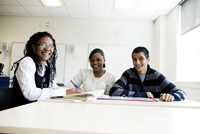 SHIELDS' Point of Engagement (POE)/Up-Front Assessments (UFA) program is a collaboration with the Los Angeles County Department of Children and Family Services (DCFS) to provide an innovative multidisciplinary, family-centered approach that enlists the support of the community to prevent and address child abuse issues and includes the family in the process of selecting and planning for service delivery.
SHIELDS was the pilot provider of Up-Front Assessments in Los Angeles County, implementing services in collaboration with DCFS Compton Regional Offices in 2004. This partnership is characterized by a collaborative approach that supports seamless and timely transfer of responsibility from initial investigations to actual service delivery. This approach promotes more effective cooperation for all involved to engage families, provides comprehensive assessments and individualized treatment planning, and assures that families receive the services they need.
Target Population
SHIELDS' POE/UFA program serves families and children involved in the child welfare system.
Services Provided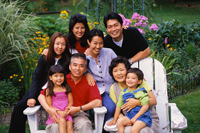 The Up-Front Assessments component of SHIELDS' POE/UFA program works directly with DCFS and their emergency response team when a high-risk family is identified during a child abuse investigation. Clinical staff goes to the home to assess caregivers' capacity to provide a safe environment for their children and assist in the maintenance or timely reunification of the family unit via linkages and intensive case management.
Within two to twenty-four hours of the DCFS emergency response team having substantiated child abuse and/or neglect, SHIELDS dispatches a licensed or registered clinician to assess the family needs via the Behavioral Severity Assessment Program (BSAP) then collaborates with DCFS to determine if it is appropriate for the child(ren) to remain within the home.
SHIELDS staff immediately links families to services that address their specific needs and hosts/participates in Team Decision Making meetings that assist in the development of a family plan that promotes expeditious reunification and recovery.
Community Partnerships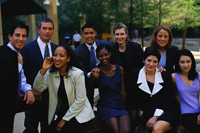 SHIELDS has assisted DCFS by training providers throughout Los Angeles County to expand the pilot of UFA services to become a standard Departmental practice. The UFA program has been utilized Countywide since April 2009.
In addition, SHIELDS has worked with the Milwaukee, Wisconsin child welfare and substance abuse treatment providers to assist them with implementing UFAs to address the disproportionality experienced in their system. UFA services began in Milwaukee in February, 2010.
Accomplishments and Recognition
Within the first two years of providing assessments, the out-of-home placement rate in the Compton service area decreased by 62%.
To date, SHIELDS has conducted over 6,000 assessments for families in Service Planning Area (SPA) 6 resulting in 9,201 DCFS affected children being able to remain within their homes.
The majority of cases go to VFM or VFR, avoiding the court and reducing the time the case is under DCFS jurisdiction (approximately 6 months).
All cases referred are high risk or every high risk and would have resulted in detention prior to the implementation of the pilot program.
Assessment and services have been provided at no cost to the families.
The amount of time that children are out of the home, has been reduced to less than a year (previously close to 2 years)