Healthy Start
Healthy Start focuses on reducing infant mortality and morbidity rates in the community by providing comprehensive case management and support services to pregnant and parenting substance abusing women with children ages 0-18 months.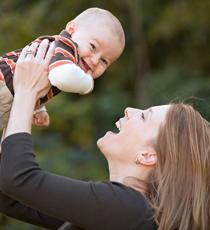 600 N. Alameda St.  East | Compton, CA 90221
program info 323.242.5000 x4100
TTD/TTY (English) 800.735.2922 | TTD/TTY (Spanish) 800.855.3000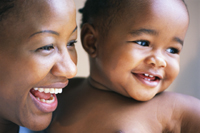 In South Los Angeles, the health of African-American pregnant and interconceptional women and their children ages 0-18 months has been undermined by the inequitable distribution and divestment of public and private health care and legal resources, resulting in high rates of infant mortality and low birth weight due to chronic diseases and otherwise preventable health conditions.
In response to this crisis, SHIELDS' Healthy Start Program provides comprehensive, collaborative Healthy Start services that improve women's health, promote quality services, strengthen family resilience, and achieve collective impact for families in South Los Angeles.  SHIELDS collaborates with St. Francis Medical Center and a wide range of health care providers to establish and broaden access to high-quality, culturally competent primary medical and behavioral health services for women and their children.
Target Population
The target population for SHIELDS' Healthy Start program is pregnant and interconceptional women and their children ages 0-18 months who reside in the South Los Angeles community.
Services Provided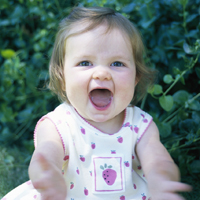 SHIELDS' Healthy Start program provides case management and service planning; enrollment in health insurance; linkage to primary and behavioral medical care including health education and promotion, interconceptional care, and screening for a wide variety of maternal and child health conditions. Furthermore, the Healthy Start Program utilizes an array of industry-recognized evidence-based practices in order to provide effective substance abuse treatment services, including Parents as Teachers, Cognitive-Based Therapy, Seeking Safety, Motivational Interviewing, Family-Centered Treatment, and Triple P Positive Parenting.
Program staff perform complete intakes and psychosocial assessments for each client. Assessments include medical histories, drug use histories, mental health information, and an overall health assessment. Primary treatment services are based upon this assessment and the development of a service plan to address those identified needs. Duration and intensity of services are determined based on the service plan; average length of stay is between 3-4 months.
Healthy Start works to improve coverage and access to health care under the Patient Protection and Affordable Care Act (ACA) by providing navigation and counseling, community presentations, staff education, and Healthy Start program outreach. SHIELDS is a certified enrollment entity with Covered California (Covered CA), and employs two certified enrollment counselors on staff who can provide in-person assistance to guide consumers through the health insurance enrollment process.
Program staff deliver health promotion and education services, both as part of home visitation services and through formal educational courses, specific to the health needs of pregnant and parenting women, including health education on obesity, asthma, diabetes, hypertension, and substance abuse.
All participants are linked interconceptional care services with a focus on education, counseling and services in three primary areas: chronic disease management, mental health and substance abuse treatment and counseling, and reduction of reproductive health risks.  Parenting education is provided utilizing the the Parents as Teachers (PAT) Foundational Curriculum.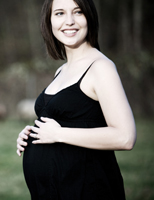 Healthy Start also provides linkage to screening for a wide variety of health conditions and promotes the use of clinical preventive services, including: well-woman visits, screening for gestational diabetes, human papilloma virus (HPV) testing, counseling and screening for sexually transmitted diseases (STDs) including human immune deficiency virus (HIV), perinatal depression, contraceptive methods and counseling, breastfeeding support, supplies and counseling, and screening and counseling for interpersonal and domestic violence. For young children, Healthy Start program staff provide both immunizations and socio-emotional and developmental screenings.
Finally, the Healthy Start Program provides linkage and referral services to additional substance abuse and mental health treatment  programs at SHIELDS and other community-based providers, as well as linkage to our collaborative networks that provide housing, food, clothing, and transportation for those in need.
Community Partnerships
To ensure that the whole community is committed to reducing infant mortality and morbidity,  SHIELDS provides Healthy Start services in collaboration with St. Francis Medical Center as well as a wide range of public and private health care providers comprising the Community Action Network (CAN), composed of neighborhood residents, consumers, medical providers, social service agencies, faith-based representatives and the business community . In addition, the CAN is actively engaged in advocacy efforts that focus on informing policy and regulations that assist in improving the health and well-being of pregnant and postpartum substance abusing women and their children. CAN members include St. Francis Medical Center, Health Net of California, Drew Child Development Corporation, Public Counsel Law Center, Planned Parenthood, the Watts Health Care Corporation, Great Beginnings for Black Babies, the Los Angeles Education Partnership, First 5 Los Angeles, and Southwest College.
Accomplishments and Recognition
Since inception of the program in 1998, over 2,900 substance-abusing pregnant and interconceptional women with children ages 0-18 months have been enrolled and provided comprehensive Healthy Start services;
Our comprehensive service array and the skill of our Healthy Start staff have ensured that not a single infant death or very low birth weight outcome has occurred among program participants;
SHIELDS is nationally recognized as the first of these programs to pilot culturally sensitive treatment models as well as the use of women living in the community as outreach workers and home visitors, which has provided jobs to hundreds of unemployed women;
96% of mothers and children served have been linked to permanent medical homes;
The total rate of substance-exposed births has been less than 5%;
SHIELDS' Healthy Start staff have conducted over 30 presentations of Healthy Start data at national, regional and State conferences;
Our Chief Executive Officer Dr. Kathryn Icenhower has written an article, focused on Family-Centered Treatment and detailing Healthy Start data, for a forthcoming book published by the United Nations.