The ASK (Ask, Seek, Knock) / PAS (Prevention and Aftercare Services) Program
The ASK (Ask, Seek, Knock) / PAS (Prevention and Aftercare Services) Program provides services at six Family Resource Centers through a strength-based approach to empower families and provide accessibility to resources.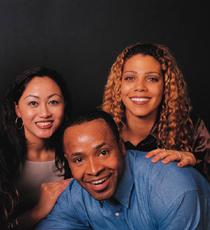 600 N. Alameda St.  | Compton, CA 90221
program info 310.603.1098 ext 3215 | fax: 323.357.3866
TTD/TTY (English) 800.735.2922 | TTD/TTY (Spanish) 800.855.3000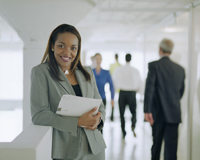 The ASK (Ask, Seek, Knock) / PAS (Prevention and Aftercare Services) Program is a collaborative model that provides six Family Resource Centers in high-need areas throughout South Los Angeles. ASK/PAS services are provided in conjunction with eleven other community-based organizations as core partners and over 100 agencies as unfunded partners.
ASK/PAS provides a continuum of comprehensive, collaborative and culturally competent services, utilizing the Strengthening Families Framework, that target the unique needs of South Los Angeles families.  Our goals are to develop social and interpersonal connectedness, increase economic opportunities and broaden economic development, and increase access to beneficial services in supports throughout the region.
Target Population
SHIELDS' ASK/PAS program serves residents of Service Planning Area (SPA 6) in South Los Angeles. Residents receive services on a walk-in basis through our Family Resource Centers.  The ASK/PAS program also serves those families referred directly from the Los Angeles County Department of Children and Family Services (DCFS).
Services Provided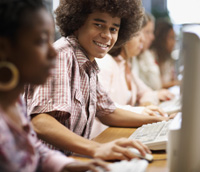 ASK/PAS provides services through six Family Resource Centers that each provide a full continuum of integrated, strength-based, family-centered and community-oriented resources. Our services strengthen families through comprehensive and collaborative services including Resource Navigation, Visitation Centers, individualized service planning, parenting and child development, vocational and educational services, community involvement, legal services, and concrete support. Services are provided in both English and Spanish.
Resource Navigation services are provided to assist families in accessing community resources and services families to whatever services and/or resources they identify as needed. At one of our Family Resource Centers, a full-time Faith-Based Navigator works closely with the faith-based community to access additional community services.
Our Family Resource Centers also act as Visitation Centers for families in need of monitored visits with their children. Visitation Centers offer a safe and nurturing environment that allows families to practice reunification skills.
All families can receive individualized service planning, including needs assessments and follow-up services. Navigators coordinate and collaborate with other SHIELDS programs as well as other community providers to transfer or link families to necessary services.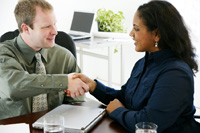 ASK/PAS works to increase families' access to and knowledge of parenting and child development services through offering evidence based parenting programs such as Nurturing Parenting and Triple P, a Fatherhood group, and providing developmental assessments to help guide the parent's knowledge of their child's growth and development.
Vocational and educational supports are offered,  including access to job readiness, computer training, high school diploma classes, certification training, and job placement through SHIELDS' Jericho Vocational Services Center as well as ASK/PAS partners and other community-based organizations.
The ASK/PAS program participates in a number of community capacity building initiatives through the provision of community trainings on the prevention of child abuse and neglect, hosting Shared Leadership in Action Trainings for community residents, involvement in Neighborhood Action Councils, and participation in community activities such as health fairs, cultural and social events designed to promote child safety, empower families, and spread awareness of efforts to prevent child abuse and neglect in our communities.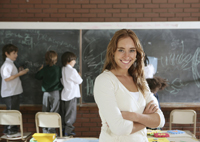 Legal services are provided through Public Counsel Law Center, which also provides legal representation to SHIELDS clients who qualify for a U-Visa or VAWA Self-Petition.  Public Counsel also provides an attorney on-site three times a week to counsel families with immigration issues.
Finally, the ASK/PAS program provides concrete support services in the form of emergency basic needs funds.  Participating families may be eligible for a small stipend to purchase clothing, food, household furnishing, school supplies, utilities, housing assistance, transportation and minor repairs.
Community Partnerships
The eleven core partners that comprise the ASK/PAS Program include the Asian American Drug Abuse Program (AADAP); Avalon Carver Community Center; Children's Bureau of Southern California; Drew Child Development Corporation (Drew CDC); Institute for Maximum Human Potential (IMHP); Para Los Ninos (PLN); Parents Anonymous; People Who Care Youth Center; Personal Involvement Center; Public Counsel Law Center, and West Angeles Community Development Corporation.
In addition to the core partners, over 100 unfunded community partners also support ASK/PAS program services by offering leveraged resources that support our goals and objectives. ASK/PAS works closely with the SPA 6 Child Welfare Coalition and other child welfare and social service providers to ensure the seamless provision of services for families.
Accomplishments and Recognition
As one of the most successful lead agencies implementing the ASK/PIDP (Prevention Initiative Demonstration Project) program, SHIELDS was awarded funding from DCFS in 2014 to implement the ASK/PAS program, an evolution of the original model and a step forward in serving the families of South Los Angeles.
ASK/PAS has provided over 22,000 families with over 100,000 linkages and referrals since 2008.
In a study highlighted in the Casey Foundation's PIDP Evaluation Report, families who accessed SHIELDS' ASK/PIDP program were significantly less likely to be re-referred to DCFS, and were more likely to have planned positive "permanency exits" from foster care compared to children with open cases in a comparison group.
The Casey Foundation's Evaluation Report declared that the ASK/PIDP program has had a number of positive strategic impacts on the community, including cost-effectiveness in navigating a fragmented service system, improving participants' economic stability and educational achievement,  and strengthening participants' protective factors.
ASK/PIDP has been able to supplement many educational and vocational course-related costs (e.g., computers, books, test materials, instructors); our SPA 6 Network has trained and placed hundreds of local residents in the workforce
In 2009-10, the ASK/PIDP program partnered with the US Census Bureau to provide employment testing and training facilities for Census jobs; more than 300 community members applied for Census employment and received employment training through the Family Resource Centers