SHIELDS for Families holds a long history of hosting interns completing their Bachelor's or Master's programs. SHIELDS commonly hosts interns receiving their Bachelor of Social Work, Master of Social Work, Master of Psychology, or Master of Marriage and Family Therapy. Additionally, we have hosted interns looking for experience in public policy, healthcare, and more.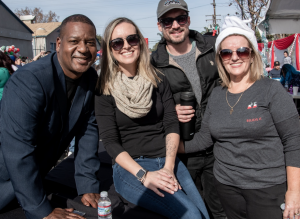 We have a variety of programs interns can get hands-on experience in. We partner with several elementary schools, middle schools, and high schools in South Los Angeles, Compton, Inglewood, and Paramount. Additionally, we have substance use disorder treatment programs, reentry programs,  child welfare programs, and more! With our large reach in South Los Angeles social services, you will have several options for your internship experience.
If you are interested, please click here to download our intern application and follow the included instructions to apply.