Adoption Promotion and Support Services (APSS)
SHIELDS APSS provides comprehensive case management services, mental health and supportive resources for DCFS referred families who are considering adoption, in the adoption process, or whose adoptions have been finalized.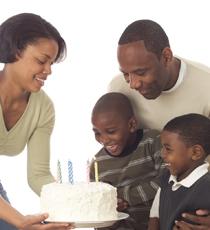 11601 S. Western Avenue | Los Angeles, CA 90047
program info 323.242.5000 | enrollment info: 213.639.4032 (DCFS)
mentor support line: 323.242.0424
TTD/TTY (English) 800.735.2922 | TTD/TTY (Spanish) 800.855.3000
Implemented in 2005 as a part of a new initiative to increase permanency for children in Los Angeles County, SHIELDS' Adoption Promotion and Support Services (APSS) program is a resource for adoptive families and families considering adoption. The program provides support to children and adoptive families to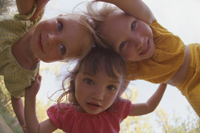 nurture lifetime commitments, to ensure permanency for children, to expedite the adoption process, and to reduce the disruption of adoption.
APSS  provides a continuum of comprehensive, collaborative and culturally competent services, utilizing the Strengthening Families Framework, that target the unique needs of South Los Angeles families.  Our APSS program follows the Seven Core Issues in Adoption model and provides all family members with information and supports.
Target Population
SHIELDS' APSS program serves families who are referred by and/or involved in the Los Angeles County Department of Children and Family Services (DCFS)/ Department of Probation adoption process.
Services Provided
Our services strengthen families through comprehensive and collaborative services including case management, individual, group and family therapy, an Adoptive Parent Mentor program, support and discussion groups, and linkage and referral services.
All APSS participants receive intensive case management services. Case managers provide client-centered activities that assist participants with addressing needs identified through individualized service plans and needs assessments.  Case managers also provide regular home visits, assist with applications for benefit and entitlement programs, and provide linkage to services necessary to meet families' auxiliary needs.
APSS therapists work closely with the families to provide individual, group, and family therapy in order to address the Seven Core Issues of Adoption and clinical issues that arise during treatment. Services are provided to child(ren) and families as they transition through any of these phases in the permanency process. Individuals significant in the child's life (birth parents, siblings, extended family members, caregivers, and others identified by the child) may be included in collateral sessions with the child.
The Adoptive Parent Mentor program utilizes both adoptive parent mentors and foster youth who encourage and motivate families and/or youth to participate in permanency planning. APSS has established a dedicated 800-number for families, children and youth to call for support, answers to questions, and other necessary information that mentors can provide.
APSS also offers biweekly support and discussion groups in English and Spanish to potential or new adoptive parents, birth parents, and children to discuss everyday concerns and issues. The support groups explore core topics relevant to most APSS participants, such as the Seven Core Issues of Adoption, as well as specialized topics for participants with unique circumstances.
Finally, SHIELDS' APSS program utilizes existing community-based collaborators to provide services to families that are not available through the program's resources. This includes linkage and referral to additional child care, health care, substance abuse and mental health treatment  programs at SHIELDS and other community-based providers, and to our collaborative networks that provide housing, food, clothing, and transportation for those in need.
Community Partnerships
Since implementation, the Los Angeles County Department of Children and Family Services(DCFS)  has funded and championed the APSS program at SHIELDS. Our collaborative efforts with DCFS' Adoptions Unit has included DCFS Resource Parent Orientations, Adoption Fairs, and SPA 6 Council meetings with the goal of increasing adoption awareness and mentor recruitment.
Our APSS program also collaborates with local foster family agencies, adoption agencies, AmeriCorps, Foster Parent Associations, community colleges, and other resources to ensure continual recruitment of new mentors and mentees. APSS partners in the provision of child care services include Crystal Stairs, Para Los Ninos and Drew Child Development Corporation. APSS also partners with the South Los Angeles Regional Center to ensure families receive assessment, case management, rehabilitation services, respite care, and out-of–home placement services.