The families we serve face complex challenges in life, none of which can be addressed without focusing on their basic needs. In our program, 95% of families live below the federal poverty level, making food, clothing and shelter luxuries they struggle to afford. We offer immediate relief to struggling families. The road to self-sufficiency is never easy, so SHIELDS stands by parents to ensure they have what they need to create nurturing homes for their children. Each day, we see families make heroic strides toward success, and we are proud to be a part of their journey.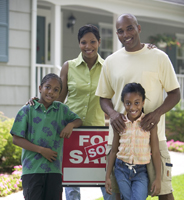 Housing Services
SHIELDS' Supportive Housing consists of two programs that provide a variety of housing services to participants in need.
Homeless Family Solution System: The HFSS serves homeless individuals and families residing in South Los Angeles.
Rapid Re-Housing: The Rapid Re-Housing for Adults and Veterans (RRAV) program serves single adults and veterans seeking housing in the City of Los Angeles.
Food and Transportation Services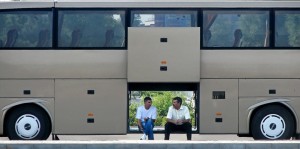 Van services are provided to transport program participants to program services, offsite medical appointments, and child care services.  In addition, participants are provided bus tokens, bus passes and taxi vouchers. Clothing and food is available on-site and through referral to local agencies. SHIELDS is a Food Bank provider, and receives funding through United Way of Greater Los Angeles to provide regular meals to program participants at a variety of locations.
Transportation: Our Transportation Department utilizes a fleet of 20 vans to transport families to SHIELDS programs and other needed services in the community.
Food Bank: Our Food Bank provides hot food, dry and canned food to families in need.
Legal Services
SHIELDS links program participants to a variety of legal services through community legal aid providers.  Services include specialty legal clinics on immigration, criminal record expungements, child support, and other topics of interest to participants.
Legal Services: Legal services are offered through linkage and referral to legal aid providers.