Jericho Vocational Services Center
The Jericho Vocational Services Center provides comprehensive vocational, educational and support services to South Los Angeles residents as well as ex-offenders returning to the community.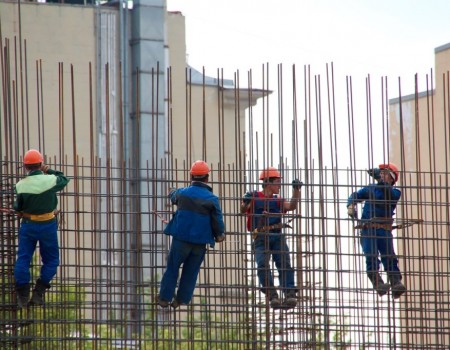 11705 Deputy Yamamoto Place, Suite A | Lynwood, CA 90262
ph 310.424.3305 | fx 310.424.3309
TTD/TTY (English) 800.735.2922 | TTD/TTY (Spanish) 800.855.3000
The Jericho Vocational Services Center (JVSC) utilizes a "one-stop" model for providing supportive services, vocational and educational training, mentoring, case management and linkage services to enhance participants' marketable job skills, improve participants' educational proficiencies, and cr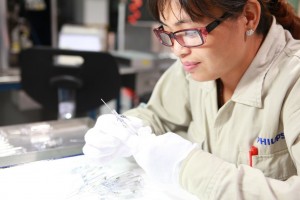 eate successful transitions for ex-offenders returning to the Los Angeles community under California's AB 109 PRCS (Post-Release Community Supervision) jurisdiction.
The overall goal of the JVSC program is to provide a continuum of services that will assist in securing and maintaining employment, establishing above-average earnings, and avoiding recidivism.
Target Population
The target population of SHIELDS' JVSC program is South Los Angeles residents as well as ex-offenders returning to the South Los Angeles community under California's AB 109 PRCS (Post-Release Community Supervision) jurisdiction.
The JVSC also works closely with the City of Compton to provide  an integrated strategy of comprehensive employment training and preparation, workforce development, education, and supportive services to Compton residents in order to enhance their economic well-being and employment prospects. As part of this model, the JVSC works with local businesses, including the Small Business Administration and the National Association of Minority Contractors, to create opportunities for community members and graduates.
Services Provided
Services provided include employment preparation workshops, job placement, job clubs, case management and support groups to inform participants about labor market trends and opportunities and address barriers to training and employment.  The JVSC utilizes industry-recognized assessment tools, individual case plans, and labor market education that meets the Department of Labor Secretary's Commission on Achieving Skills (SCANS) standards.
The JVSC also pr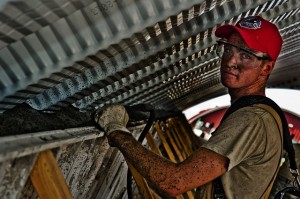 ovides vocational training focused on high-wage, in-demand fields that enable participants to establish careers in dynamic industries. To this end, the JVSC offers myriad certification programs in telecommunications technology, construction, hazardous materials, janitorial services, heating and air conditioning (HVAC), and more. Participants who successfully complete applicable courses are provided with linkages to higher learning opportunities in local colleges, internships, apprenticeships and other specialized training programs.
The JVSC provides on-site educational opportunities in basic and high school education and computer training. Vocational instructors provide classes in English reading, composition, and grammar, mathematics, science and social studies.  Instructors provide one-on-one tutoring and facilitate class discussions; classes are held four times a week for two hours a day.
In addition, the JVSC provides linkage and referral services to substance abuse and mental health treatment  programs at SHIELDS and other community-based providers, as well as linkage to our collaborative networks that provide housing, food, clothing, and transportation for those in need.
Community Partnerships
The JVSC operates in partnership with HealthRIGHT 360, the Federal Bureau of Prisons, the Los Angeles County Sheriff's Department, the California Department of Corrections and Rehabilitation, and the Los Angeles County Probation Department and its Division of Adult Parole Operations.
Additional collaborative partners include the City of Compton, the Personal Involvement Center (PIC), Gardena One-Stop Center, the Department of Public and Social Services, the Compton Regional Job Training Center, Compton Adult School, Jordan-Locke Community Adult School, Maxine Waters Employment Preparation Center, Los Angeles Trade Technical College, and Harbor College.
Accomplishments and Recognition
SHIELDS' JVSC has successfully trained and placed hundreds of participants in above-average wage jobs in emerging industries, and staff have received numerous awards and recognition for outstanding community services
Since September 2011, JVSC has placed over 320 ex-offenders into gainful employment, including 143 into sustainable, long-term jobs
At the Jordan Downs Family First Project, the JVSC has helped 373 residents obtain employment. This includes full- and part-time positions, internships, summer employment, and youth employment. Furthermore,  nine (9) Jordan Downs residents have been trained and hired to conduct remediation in the first phase of the housing project redevelopment.
More than 400 students have completed High School Equivalency Education exams;
More than 500 students have received Certificates of Completion for computer training competencies such as Excel, Microsoft Word, PowerPoint, and various other applications;
In October 2014, SHIELDS' Chief Executive Officer received the Visionary Award from the National Association of Minority Contractors for the partnership model with the City of Compton
In February 2014, the JVSC Program Manager was a final nominee for Outstanding Community Services concerning his efforts in reentry in the County of L.A. by the N-Action Family Network;
In February 2014, the JVSC Program Manager was recognized by Federal Congresswoman Linda T. Sanchez and Calif. State Assemblymen Ian C. Calderon for outstanding community services to the formerly incarcerated;
In March 2013, the JVSC Program Manager was recognized by Congresswoman Janice Hahn and presented a certificate of Congressional recognition for his work on a faith-based initiative in the prevention of Urban Gun Violence at the City of Refuge Church;
In December 2012, the JVSC Program Manager was presented a commendation from L.A. County Board of Supervisors Second District Mark Ridley-Thomas for efforts in civic education and community service in promoting the rights of the formerly incarcerated.