Juvenile Justice Mental Health Services
SHIELDS' Juvenile Justice Mental Health programs provide an array of comprehensive, collaborative mental health and supportive services to youth and adolescents involved in the juvenile justice system.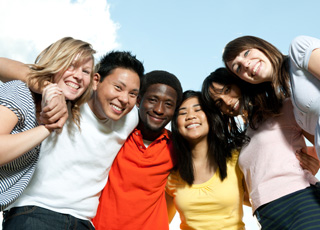 11601 S. Western Avenue | Los Angeles, CA 90047
program info 323.242.5000 | fax 323.242.5011
TTD/TTY (English) 800.735.2922 | TTD/TTY (Spanish) 800.855.3000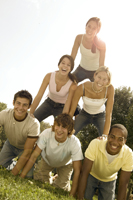 Approximately two-thirds of youth in the care of the juvenile justice system have a diagnosable mental health and/or substance use disorder. Many youth end up in the juvenile justice system, not because of the seriousness of their crime but because appropriate community-based treatments and services to address their specific needs are lacking, their conditions have not been recognized, or the relevant service systems are not coordinating effectively. SHIELDS' Juvenile Justice Mental Health programs provide treatment and diversion programs that result in better outcomes for the youth and their families and less recidivism back into the juvenile and criminal justice systems.  Our staff  have a sophisticated knowledge base and set of skills to meet the needs of the youth in their care, while simultaneously assuring public safety.  Furthermore, SHIELDS strives to foster systems and policy changes at the national, state and local levels to improve services for these youth.
Programs
In 2001, SHIELDS began an evidence-based pilot project in collaboration with the Probation Department in South Los Angeles to provide Multi-Systemic Therapy (MST) services to youth.  MST is an intensive family- and community-based treatment program that focuses on addressing all environmental systems that impact chronic and violent juvenile offenders — their homes and families, schools and teachers, neighborhoods and friends. SHIELDS' MST services are offered to probation and at-risk youth between the ages of 12 and 17 years and their families who are struggling with issues related to delinquency, violence, substance abuse, behavior problems and family conflict.
SHIELDS has been providing Functional Family Therapy (FFT) services in South Los Angeles since 2004, and has since grown to become the largest provider of FFT services in the United States.  SHIELDS' FFT services are offered to probation and at-risk youth between the ages of 11 and 17 years and their families who are struggling with issues related to delinquency, violence, substance abuse, behavior problems and family conflict. FFT services are groundbreaking in that they engage the family on the family's terms: sessions are conducted in the home or in community setting and involve the entire family.
SHIELDS' Revelation Dual Diagnosis program serves adolescents aged 12-20 who are experiencing both substance abuse and mental health disorders. Though the program accepts walk-in participants, most are referred directly from the Department of Probation. Revelation is certified by the California Department of Alcohol and Drug Programs (ADP) and is licensed to operate in the City of Compton.
SHIELDS' Day Reporting Centers provides a variety of intensive outpatient mental health services to Probation-referred youth at Lynwood and Beach High Schools.
Services Provided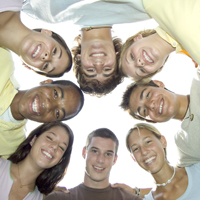 Our Juvenile Justice  Mental Health programs address mental health disorders through comprehensive and collaborative services including psychosocial assessments, individual, group, and family therapy, medication support services, psychiatric services, comprehensive case management, educational and vocational services, life skills classes, and drug and alcohol education.
SHIELDS' MST and FFT programs havebeen successful in treating youth and families coping with severe behavioral problems through evidence-based family therapy, case management and assistance with navigating through the juvenile justice system as well as educational advocacy when applicable. Services are designed to be delivered by trained and supervised interventionists; MST and FFT therapists work to create support networks for the youth, bridge gaps between systems and the youth/family and to empower parental/authority figures involved in the youth's life. Sessions are conducted in the home or community setting. Services typically last between two and five months.
Finally, SHIELDS provides linkage and referral services to additional substance abuse and mental health treatment  programs at SHIELDS and other community-based providers, as well as linkage to our collaborative networks that provide housing, food, clothing, and transportation for those in need.
Community Partnerships
SHIELDS partners with the Los Angeles County Department of Probation to provide collaborative, community-based MST and FFT services to low-income, high-risk individuals and families. The MST program is primarily funded by the Department of Mental Health EPSDT program and the Department of Probation Schiff Cardenas Funding.
Services and supports for vocational and educational training and job development activities are provided in partnership with the Compton Regional Job Training Center, Compton Adult School, Jordan-Locke Community Adult School, Maxine Waters Employment Preparation Center, Los Angeles Trade Technical College, and Harbor College.
Accomplishments and Recognition
SHIELDS is the largest provider of FFT services in the United States.
Youth referred to SHIELDS FFT have low dropout rates with a significant percentage of families (around 89%) completing.
All outcome measures have indicated that our MST and FFT services had a strong positive impact on adolescent and family functioning.
In 2007 we added two FFT intervention teams to our staff, and began servicing adjudicated youth who were re-entering the community from juvenile justice group homes.
In 2011 we began working with the Gang Violence Reduction Initiative with probation through the acquisition of Second Chance Act funds, which has allowed us to provide services to youth returning to the community from court-ordered detention camp placements