Children's Mental Health Services
SHIELDS' Children's Mental Health Services provide comprehensive mental health services to children and families that are enrolled at SHIELDS and/or involved with the child welfare system and have a mental health concern.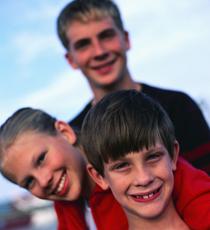 11601 S. Western Avenue | Los Angeles, CA 90047
program info 323.242.5000 | fax 323.242.5011
TTD/TTY (English) 800.735.2922 | TTD/TTY (Spanish) 800.855.3000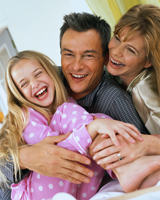 The burden of suffering experienced by children with mental health needs and their families has created a health crisis in Los Angeles County.  Untreated mental health problems can disrupt children's functioning at home, school and in the community. Without treatment, children with mental health issues are at increased risk of school failure, contact with the criminal justice system, dependence on social services, and even suicide. SHIELDS' Children's Mental Health programs are designed to meet children's mental health needs through the provision of comprehensive services that address not only the symptoms but also the stigma of mental illness.
Programs
Children ages 0-5 are provided a full range of mental health services by SHIELDS' clinicians specifically trained to work with this population.  Services are integrated into a variety of other programs, including Healthy Start, Welcome Baby, Home Visitation, and our substance abuse treatment programs through our Child Development Centers.  Additionally, SHIELDS' Therapeutic Nursery program serves young children ages 3-5 whose parents are receiving services at a SHIELDS program. The Therapeutic Nursery is a day treatment program designed to work intensively with young children to address behavioral and emotional difficulties while also working with the parents to provide them with the parenting tools they need to support their children's progress.
Home and center-based mental health services are also provided at all of SHIELDS' child welfare programs. Children's mental h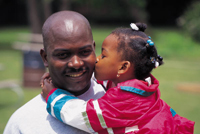 ealth services are integrated into SHIELDS' ACT/PFF, Family Preservation, Adoption Promotion and Support, and ASK/PAS programs.  Furthermore, the MAT assessment team works with children during the reunification and placement process. Our child welfare mental health teams are especially sensitive to the trauma, separation and chaos in the lives of children who have been separated from their families, and provide structure, consistency, warmth and support so that children and families can learn new ways of managing behaviors and emotions that support growth and resiliency.
SHIELDS' Children's Outpatient mental health services are likewise both home and center-based, with a focus on integration into local schools.  SHIELDS has partnerships with local school districts and charter schools, including Los Angeles Unified, Compton Unified, Green Dot, and the Accelerated Schools to provide on-site mental health services.
Services Provided
Our Children's Mental Health programs address mental health disorders through comprehensive and collaborative services including psychosocial assessments, individual, group, and family therapy, medication support services, psychiatric services and testing, comprehensive case management, and educational services.
Our Child Development Centers also provide developmental assessments, early education activities, case management, home visits, and early literacy skills. Parents are actively engaged in all aspects of the Center through Parenting Classes, Mommy, Daddy & Me, and Early Supervised Intervention.
Furthermore, SHIELDS utilizes an array of industry-recognized evidence-based practices in or
der to provide effective mental health services, including Parent-Child Interaction Therapy and Child-Parent Psychotherapy.
Finally, SHIELDS provides linkage and referral services to additional substance abuse and mental health treatment  programs at SHIELDS and other community-based providers, as well as linkage to our collaborative networks that provide housing, food, clothing, and transportation for those in need.
Accomplishments and Recognition
More than 800 in-home parenting visits and 1000 center-based individual sessions have been conducted with parents by the child development workers and specialists in order to enhance parental ability to implement appropriate developmental activities and interventions
The Therapeutic Nursery has been featured 3 times on the PBS show "A Place of Our Own/Los Ninos En Su Casa."

"Managing Severely Challenging Behavior" Original airdate June 19, 2008
"Stress and Brain Development" Original airdate May 19, 2009
"Impulsive Behavior" Original airdate July 2, 2009

The Therapeutic Nursery was also featured in a presentation at the Rose Jenkins Conference, "Brighter Futures: Prevention and Early Intervention" on October 2, 2007 in the presentation "From Shouting to Sharing: Innovations in Family-Centered Treatment for Severely Emotionally Disturbed Pre-Schoolers."