Adult Mental Health Services
SHIELDS' Adult Mental Health programs provide comprehensive, culturally & linguistically appropriate outpatient and community-based mental health treatment services to adults living in South Los Angeles.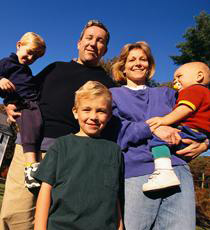 11601 S. Western Avenue | Los Angeles, CA 90047
program info 323.242.5000 | fax 323.242.5011
TTD/TTY (English) 800.735.2922 | TTD/TTY (Spanish) 800.855.3000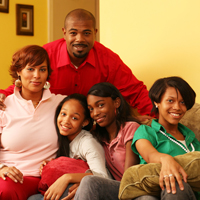 SHIELDS' Adult Mental Health programs are designed to provide comprehensive, culturally appropriate mental health services to the South Los Angeles community. Utilizing evidence-based and strength-based approaches, services are provided by staff with a range of ethnic backgrounds and are provided in the office, in the community and at the client's residence.  The ultimate goal of our services is to maximize the potential of each individual by providing a welcoming and compassionate environment while simultaneously including the client as an active participant in their own wellness and recovery. Further goals include emphasizing personal strengths, reducing barriers, enhancing adaptation skills and increasing meaningful activities.
Programs
SHIELDS for Families is now working with South County Los Angeles Regional Center (SCLARC) SHIELDS has partnered up with the Mental Health Assessment and Support Project (MHASP) to build effective referral services to SCLARC clients with developmental disabilities.
SHIELDS' Ark/General Relief program serves adults with mental health needs who are part of the general outpatient, General Relief (GR), AB 109 prison re-entry, or Drug Court programs. The Ark is certified by the California Department of Alcohol and Drug Programs (ADP) and is licensed to operate in the City of Lynwood. Services are provided in both English and Spanish.
SHIELDS' California Work Opportunity and Responsibility to Kids (CalWORKs) Mental Health program is designed to help participants overcome mental health barriers which impede their ability to work and lead productive lives. Our program utilizes a family-focused model which emphasizes wellness, recovery, empowerment, and client and family involvement in order to create successful transitions to competi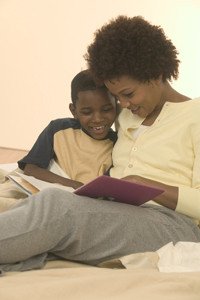 tive employment.
Since 2015, SHIELDS has provided Full Service Partnership – Assisted Outpatient Treatment (AOT) services under contract with DMH. AOT services are provided to adults 18 years of age and over with chronic, serious mental illness, including those with co-occurring substance use disorders, who have been judicially mandated to participate in services. Core services include evidence-based mental health and substance abuse treatment, medication support, case management, and linkage to comprehensive support services including SHIELDS' vocational and educational services, physical health care, and housing assistance.
SHIELDS works within the Homeless Family Solution System in SPA 6 to provide mental health services to homeless individuals and families in South Los Angeles. Within the Family Solution Center, SHIELDS assesses individuals and families for behavioral health needs, and provides referrals to mental health services available at SHIELDS or other community-based providers.  Within the Family Crisis Housing Network, SHIELDS provides behavioral health referrals as well as referrals for short-term crisis housing at two SHIELDS-owned housing complexes, Keith and Saraii Villages.
Services Provided
Our Adult Mental Health programs address mental health disorders through comprehensive and collaborative services including psychosocial assessments, individual, group, and family therapy, medication support services, psychiatric services, comprehensive case management, educational and vocational services, life skills classes, drug and alcohol education, and child development and parenting.
Furthermore, SHIELDS utilizes an array of industry-recognized evidence-based practices in order to provide effective substance abuse treatment services, including Cognitive-Based Therapy, Seeking Safety, Motivational Interviewing, Family-Centered Treatment, and Triple P Positive Parenting.
Finally, SHIELDS provides linkage and referral services to additional substance abuse and mental health treatment  programs at SHIELDS and other community-based providers, as well as linkage to our collaborative networks that provide housing, food, clothing, and transportation for those in need.
Community Partnerships
SHIELDS' Adult Mental Health programs are made possible through the cooperation, efforts and resources of many Los Angele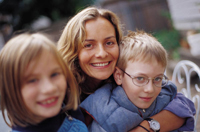 s County agencies, including the Department of Mental Health (DMH), the Office of Substance Abuse Prevention and Control (SAPC),  the California Institute for Mental Health (CIMH). The Weingart Center for the Homeless is the lead agency for the SPA 6 Family Solution Center, and SHIELDS provides many services under subcontract with Special Services for Groups (SSG).
Services and supports for vocational and educational training and job development activities are provided in partnership with the Compton Regional Job Training Center, Compton Adult School, Jordan-Locke Community Adult School, Maxine Waters Employment Preparation Center, Los Angeles Trade Technical College, and Harbor College.
Accomplishments and Recognition
Bilingual advocates are provided to assist in the needs of participants for whom English is a second language
SHIELDS' CalWORKs Mental Health Program received the "Most Innovative Agency" Award in 2011 for integration of vocational supports into program services
SHIELDS' CalWORKs Mental Health Program's Individualized Placement and Support (IPS) component was recently rated at Good Fidelity
SHIELDS' Ark  program maintains consistently high positive compliance rates in comparison to other Los Angeles County programs, according to the UCLA Integrated Substance Abuse Programs (ISAP)'s Annual Site Reports