Youth Mental Health Services
SHIELDS' Youth Mental Health programs provide counseling and treatment for youth and adolescents ages 6-18.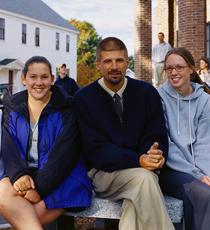 11601 S. Western Avenue | Los Angeles, CA 90047
program info 323.242.5000 | fax 323.242.5011
TTD/TTY (English) 800.735.2922 | TTD/TTY (Spanish) 800.855.3000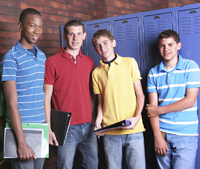 SHIELDS' Youth Mental Health programs provide counseling and therapy services for youth and adolescents experiencing mental health disorders. The adolescent years are a key window for identifying and treating diagnosable disorders. Important mental health habits—including coping, resilience and good judgment—help adolescents to achieve overall wellbeing and set the stage for positive mental health in adulthood. SHIELDS' programs are designed to help youth and adolescents maintain a positive and productive lifestyle that promotes meaningful and beneficial relationships and connections to family, peers, and the community both during treatment and after treatment ends.
Programs
Established in 1991, SHIELDS Heros & Sheros Youth Development Program is a prevention, early intervention, and mental health program for children and adolescents between the ages of 6 and 18 whose parents are enrolled at SHIELDS. Heros & Sheros addresses mental health needs by helping children adjust at home and in school, stabilizing family interactions, and empowering youth with skills that prepare them for college and adulthood. Heros & Sheros operates at four sites: two of the sites are located at SHIELDS substance abuse programs, while two more are located at SHIELDS' College Bridge Academy sites .
SHIELDS' College Bridge Academy is a grade 9-12 charter school which targets youth who have dropped out or been expelled from traditional school systems. Our primary referrals come from the local high schools in the Watts and Compton communities (Los Angeles and Compton Unified School Districts). The College Bridge Academy operates at two locations in Watts and Compton.
Services Provided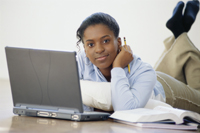 Our Youth Mental Health programs address mental health disorders through comprehensive and collaborative services including psychosocial assessments, individual, group, and family therapy, medication support services, psychiatric services, comprehensive case management, educational and vocational services, life skills classes, and drug and alcohol education.
Furthermore, SHIELDS utilizes an array of industry-recognized evidence-based practices in order to provide effective substance abuse treatment services, including Cognitive-Based Therapy, Seeking Safety, Motivational Interviewing, Family-Centered Treatment, and Triple P Positive Parenting.
Finally, SHIELDS provides linkage and referral services to additional substance abuse and mental health treatment  programs at SHIELDS and other community-based providers, as well as linkage to our collaborative networks that provide housing, food, clothing, and transportation for those in need.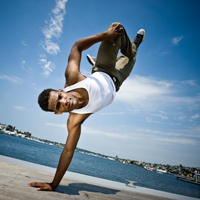 Community Partnerships
SHIELDS has received funding from the Specialty Family Foundation for our Heros & Sheros Program since 2009, and funding from the Moyer Foundation to provide Camp Mariposa since 2013. The College Bridge Academy is provided in partnership with the Los Angeles Education Partnership (LAEP), an education nonprofit that works as a collaborative partner in high-poverty communities to foster great schools that support the personal and academic success of children and youth from birth through high school.
Additional partners in service at College Bridge include School on Wheels, Maxine Waters Employment Preparation Center, and St. Aloysius Catholic School.
Accomplishments and Recognition
Heros & Sheros has been the subject of multiple educational/research studies by service providers across the country, and was cited as a best practice program by the California Institute of Mental Health (CIMH)
Heros & Sheros has been given the distinction of receiving funding from the Administration for Children and Families (ACF), the Center for Substance Abuse Prevention (CSAP) and the California Office of Child Abuse Prevention (OSAP) for four different research-driven youth substance abuse prevention programs.
As of the first quarter of 2016, over 30 students are set to graduate and attend four-year universities.
All youth enrolled at CBA have shown a dramatic increase in both attendance and academic performance; all students are averaging a C or higher in all classes.
Standardized assessment results indicate that our interventions consistently improve self esteem, self confidence and cultural awareness; positive attitudes towards school; increased social and leadership skills, and knowledge of alcohol, tobacco, and other drugs.
In 2015, we received grants to enroll families in St. Aloysius Catholic School, where we now have over 20 students enrolled.