Co-Occurring Substance Use Disorder Treatment
SHIELDS' Co-Occurring Substance Use Disorder Treatment programs serve both youth and adults who have been diagnosed with co-occurring substance abuse and mental health disorders.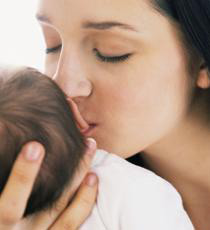 11601 S. Western Avenue | Los Angeles, CA 90047
program info 323.242.5000 | fax 323.242.5011
TTD/TTY (English) 800.735.2922 | TTD/TTY (Spanish) 800.855.3000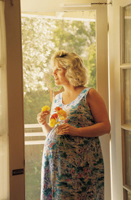 SHIELDS' Co-Occurring Substance Use Disorder Treatment programs provide integrated treatment for youth and adults who have been diagnosed with a co-occurring substance use disorder and mental health disorder.  With integrated treatment, SHIELDS can address mental and substance use disorders at the same time, often lowering costs and creating better outcomes. Increasing awareness and building capacity in service systems are important in helping identify and treat co-occurring disorders. Early detection and treatment can improve treatment outcomes and the quality of life for those who need these services.
Programs
SHIELDS' Revelation Dual Diagnosis program serves adolescents aged 12-20 who are experiencing both substance abuse and mental health disorders. Though the program accepts walk-in participants, most are referred directly from the Department of Probation. Revelation is certified by the California Department of Alcohol and Drug Programs (ADP) and is licensed to operate in the City of Compton.
Services Provided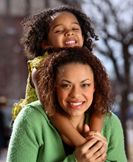 Our Co-Occurring Substance Use Disorder Treatment programs strengthen families through comprehensive and collaborative services including comprehensive case management, individual, group, and family counseling, educational and vocational services, life skills classes, drug and alcohol education, child development and parenting, and urinalysis testing.
Furthermore, SHIELDS utilizes an array of industry-recognized evidence-based practices in order to provide effective substance abuse treatment services, including Cognitive-Based Therapy, Seeking Safety, Motivational Interviewing, Family-Centered Treatment, and Triple P Positive Parenting.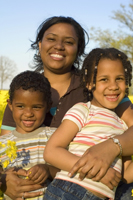 Case management services include complete intakes and psychosocial assessments. Assessments include medical histories, drug use histories, legal, vocational, educational, mental health information, and physical exams. Primary treatment services are based upon this assessment and the development of a service plan to address those identified needs. Duration and intensity of services are determined based on the service plan.
Finally, SHIELDS provides linkage and referral services to additional substance abuse and mental health treatment  programs at SHIELDS and other community-based providers, as well as linkage to our collaborative networks that provide housing, food, clothing, and transportation for those in need.
Community Partnerships
SHIELDS' Co-Occurring Substance Use Disorder Treatment programs are primarily funded by the Los Angeles County Department of Public Health's Office of Substance Abuse Prevention and Control (SAPC), and by the Los Angeles County Department of Mental Health (DMH). Necessary services are provided in coordination with a variety of County and State agencies, including the Los Angeles County Departments of Rehabilitation, Public and Social Services, and Children and Family Services.
Services and supports for vocational and educational training and job development activities are provided in partnership with the Compton Regional Job Training Center, Compton Adult School, Jordan-Locke Community Adult School, Maxine Waters Employment Preparation Center, Los Angeles Trade Technical College, and Harbor College.
Accomplishments and Recognition
The Revelation Program serves between 60-75 participants a year, and has consistently maintained a high completion and positive compliance rates in comparison to other Los Angeles County programs, according to the UCLA Integrated Substance Abuse Programs (ISAP)'s Annual Site Reports
The Revelation Program is known within DCFS and Probation agencies for working closely with youth, their families, and their schools as being advocates for clients, as well as being an integral component to helping clients complete probation requirements and/or close their DCFS cases.