Exodus
Exodus is a family-centered treatment program where the entire family resides in an individual family apartment within an 86 unit complex with comprehensive on-site services that meet the needs of homeless substance abusing women and their families.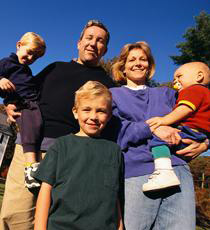 1746 East Kay Street | Compton, CA 90221
program info 323-242-5000 x4122 | fax: 310.898.2452
TTD/TTY (English) 800.735.2922 | TTD/TTY (Spanish) 800.855.3000
Urgent request hotline 323.531.7137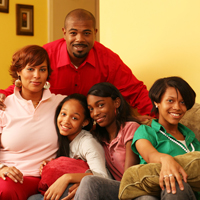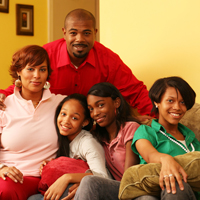 SHIELDS' Exodus Program provides a unique model of substance abuse treatment and mental health services, in which comprehensive family-centered treatment, case management and related social services are provided to residents living with their families in an 86-unit apartment complex in the city of Compton.  It is currently the only program in the United States that allows for the entire family unit to live in the treatment environment in individual family apartments while attending treatment. The Exodus program is certified by the California Department of Alcohol and Drug Programs (ADP).
The goals of the Exodus program are to support the successful, long-term recovery of our clients and to strengthen the family and community by building skills through education, counseling and support. Exodus provides a new beginning for individuals and families affected by drugs in South Central Los Angeles.
Target Population
SHIELDS' Exodus program serves adult women who reside in South Los Angeles, who have children between the ages of 0 and 18, and who are struggling with substance use disorders.
Services Provided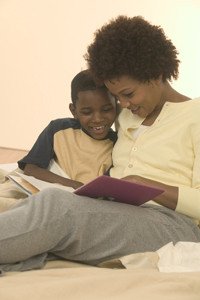 Our services strengthen families through comprehensive and collaborative services including comprehensive case management, individual, group, and family counseling, educational and vocational services, life skills classes, drug and alcohol education, child development and parenting, and urinalysis testing. Family members are offered the opportunity to participate in family therapy, parenting and educational groups, and significant others are provided with an on-site weekly support group and/or individual counseling. Furthermore, the Exodus Program utilizes an array of industry-recognized evidence-based practices in order to provide effective substance abuse treatment services, including Cognitive-Based Therapy, Seeking Safety, Motivational Interviewing, Family-Centered Treatment, and Triple P Positive Parenting.
Upon admission to the program, clients sign a contract for treatment services and a lease agreement for their housing. Program staff perform complete intakes and psychosocial assessments for each client utilizing the Behavioral Severity Assessment Program (BSAP). Assessments include medical histories, drug use histories, legal, vocational, educational, mental health information, and physical exams. Primary treatment services are based upon this assessment and the development of a service plan to address those identified needs. Duration and intensity of services are determined based on the service plan.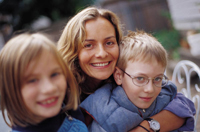 Children and adolescents are provided mental health and substance abuse services through our on-site Child Development Center as well our Heros & Sheros program which integrates its programming within Exodus's treatment model. Our Child Development Center provides comprehensive services to children 0-5 including developmental assessments, child development case management, and infant development (ECE's), home visits, and early literacy skills. Heros & Sheros provides comprehensive afterschool and summer full day programming to adolescents 6 – 18 including individual, group and family therapy, case management, academic support, educational groups, crisis intervention and Alcohol, Tobacco and Other Drugs (ATOD) prevention.
After completion of treatment services (12-24 months), families are able to remain in their housing for a transitional period of up to one year, allowing for adequate time to develop vocational, educational and/or supportive systems necessary for ongoing recovery and family maintenance. Lifetime aftercare is offered to all families including case management, support groups, crisis intervention and alumni activities. In addition, the Exodus Program provides linkage and referral services to additional substance abuse and mental health treatment  programs at SHIELDS and other community-based providers, as well as linkage to our collaborative networks that provide housing, food, clothing, and transportation for those in need.
Community Partnerships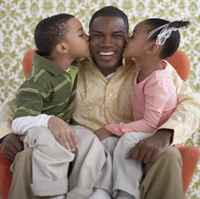 The Exodus Program has been funded by the Los Angeles County Department of Public Health's Office of Substance Abuse Prevention and Control (SAPC) since 1993. Necessary services are provided in coordination with a variety of County and State agencies, including the Los Angeles County Departments of Mental Health, Rehabilitation, Public and Social Services, and Children and Family Services.
Services and supports for vocational and educational training and job development activities are provided in partnership with the Compton Regional Job Training Center, Compton Adult School, Jordan-Locke Community Adult School, Maxine Waters Employment Preparation Center, Los Angeles Trade Technical College, and Harbor College.
Accomplishments and Recognition
The Exodus Program has consistently maintained completion rates of approximately 80%, three times the national average.
The Exodus Program works closely with the Department of Children and Family Services to ensure that our family reunification rates consistently exceed 90%.
The average length of stay in the Exodus program is approximately two years, compared to the national average of less than 90 days.
The Exodus Program has consistently maintained a high positive compliance rate in comparison to other Los Angeles County programs, according to the UCLA Integrated Substance Abuse Programs (ISAP)'s Annual Site Reports
The Exodus Program has been consistently successful in decreasing participants' average days of primary drug/alcohol use, increasing participants' positive employment activities, and decreasing average days of criminal justice involvement at rates that exceed those of other Los Angeles County programs, according to the ISAP Annual Site Reports
The Exodus Program remains the only program in the United States that allows for the entire family unit to live in the treatment environment in individual family apartments.