Transportation
SHIELDS Transportation department provides a fleet of vans that transports families to SHIELDS programs and other needed services in the community.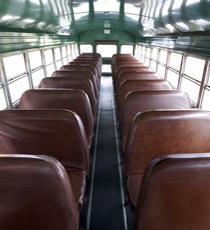 11601 S. Western | Los Angeles, CA 90047
program info 323.242.5000 | fax 323.242.5011
TTD/TTY (English) 800.735.2922 | TTD/TTY (Spanish) 800.855.3000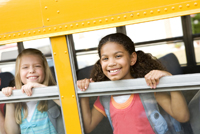 Approximately twenty (20) vans are available to transport eligible SHIELDS families to program services, medical appointments and other related services when their accessibility options are limited. In addition, clients are assisted with transportation through the provision of bus tokens.
SHIELDS has been providing supportive services since inception. These services provide for the basic needs that families have in order to ensure their success while enrolled in our programs, as well as upon completion. Accessibility being an essential aspect to successful completion, the transportation department provides clean and safe transportation on a daily basis to our families in need of accessibility to SHIELDS programs and other applicable services that support their recovery, sustainability and good health.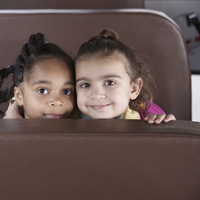 Our highly experienced Class BP licensed drivers provide our families impacted with mental health and/or substance abuse disorders with clean and secure transportation to services throughout the southern Los Angeles area including South Central, Compton, Watts, Willowbrook and Inglewood. We also provide vans equipped to handle the specialized needs of our clients with physical disabilities.
The Transportation department also provides supplemental assistance in the transportation of equipment/materials as well as the physical setup of SHIELDS special events and outings including graduation programs, alumni events as well as client/staff picnics and meetings. Additionally, Transportation also provides in the timely retrieval and distribution of mail, interoffice and external, as well as assists in the retrieval and distribution of donations provided by outside agencies, entities and interest groups.
Program Highlights
Provides bus tokens to clients to further assist in their transportation needs.
On average provides transportation to approximately 1,700 clients per month.
Strictly adheres to HIPAA regulations during the collective transport of clients and their families to and from treatment services.