Therapeutic Nursery
The Therapeutic Nursery is an intensive mental health day-treatment program which provides therapeutic services to children between the ages of 3 and 5 with severe behavioral and emotional issues.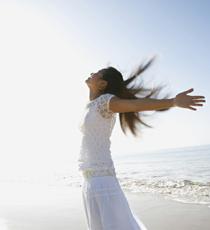 11601 S Western Ave | Los Angeles, CA 90047
program info 323.242.5000 | fax 323.242.5011
TTD/TTY (English) 800.735.2922 | TTD/TTY (Spanish) 800.855.3000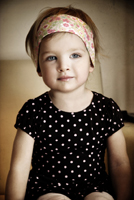 The Therapeutic Nursery is a day treatment program designed to work intensively with young children to address behavioral and emotional difficulties while also working with the parents to provide them with the parenting tools they need to support their children's progress.
The Therapeutic Nursery operates with the understanding that children who have experienced trauma, separation and chaos in their home environment often react with behavioral difficulties and that by providing structure, consistency, warmth and support, the client and the family can learn new ways of managing behaviors and emotions that support the child's emotional growth and resiliency.
Target Population
SHIELDS' Therapeutic Nursery program serves young children ages 3-5 whose parents are receiving services at a SHIELDS program.
Services Provided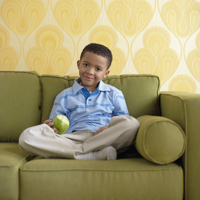 The Therapeutic Nursery provides services 5 days a week for 4½ hours per day in a group setting for children ages 3-5 who have severe behavioral and emotional issues. The Nursery services a maximum of 8 children at a time and focuses on using behavioral treatment techniques in conjunction with art and play therapy, bibliotherapy, role play, social skills training, and relaxation techniques to develop new and healthy behaviors while decreasing negative and maladaptive behaviors. The Nursery also provides a parenting class to give parents new parenting skills and techniques as well as an understanding of the emotional and social developmental stages and processes.
The Nursery also works in conjunction with the Genesis Child Development program to provide a parent-child interaction group to increase the positive parent-child bond as well as providing in-vivo coaching and modeling to help parents practice new parenting skills with support from Nursery staff.
Accomplishments and Recognition
Since implementation of the program, 95% of the children served have successfully transitioned to regular Kindergarten classes.
The Therapeutic Nursery has been featured 3 times on the PBS show "A Place of Our Own/Los Ninos En Su Casa."

"Managing Severely Challenging Behavior" Original airdate June 19, 2008
"Stress and Brain Development" Original airdate May 19, 2009
"Impulsive Behavior" Original airdate July 2, 2009

The Therapeutic Nursery was also featured in a presentation at the Rose Jenkins Conference, "Brighter Futures: Prevention and Early Intervention" on October 2, 2007 in the presentation "From Shouting to Sharing: Innovations in Family-Centered Treatment for Severely Emotionally Disturbed Pre-Schoolers."