SUBSTANCE ABUSE TREATMENT
We offer nationally recognized substance abuse treatment, prevention and recovery services to a variety of clients, including women and their families, women and adolescents with co-occurring disorders, monolingual Spanish-speaking clients, and Drug Court referred clients. Programs include outpatient, day treatment, and non-traditional residential services. The well-being of children and a united family are our top priorities so we are the only organization in the nation that provides treatment and program services to the entire family, including housing.
2620 Industry Way, Suite A | Lynwood, CA 90262
program info 310.603.1098
TTD/TTY (English) 800.735.2922 | TTD/TTY (Spanish) 800.855.3000
Perinatal Substance-abuse Treatment
Our Perinatal Substance Abuse Programs are the cornerstone of our recovery programs. The staggering number of babies born prenatally exposed to drugs in the late 1980s galvanized the founders of SHIELDS to put an end to the epidemic. In each one of our programs, we offer families a comprehensive array of support, including child development and youth services, case management, vocational services, housing and transportation. Programs include:
Genesis, which started in 1990 in partnership with Martin Luther King Jr./Drew Medical Center, was the founding program of the organization. Offered in both English and Spanish to clients with a moderate level of substance abuse, Genesis serves 45 families at a time through a day-treatment program. Last year, more than 70% of the participants completed all phases of the program—more than double the national average.

The Exodus program serves 45 families at a time in a family-centered therapeutic community. The entire family lives in an apartment community owned and managed by SHIELDS. This unique model, which serves homeless clients with a long history of substance abuse, is the only program in the United States that allows the entire family to live in the individual apartments. In the last five years, more than 81.2% of the participants completed all phases of the program—nearly four times the national average.
Building on the success of the Exodus program, we were proud to start Tamar Village in October 2007. This new residential treatment program is designed for women leaving the correction system who also have children involved with child protective services. SHIELDS provides long-term comprehensive services to a capacity of 30 families in partnership with the Department of Children and Family Services, the Los Angeles County Sheriff's Department and the Public Defender's Office.

Co-occurring Programs
Because so many of the families we served in our substance-abuse programs also suffered from severe mental health concerns, SHIELDS began offering programs specifically for co-occurring substance abuse and mental health disorders in 1997.
The Eden program is an intensive day-treatment program for women with a dual diagnosis and their children. Services are provided daily and include an on-site child development center. Up to 30 families are enrolled in the program at one time. Since inception, our completion rates have averaged more than 60%.
Our Revelation program is an intensive outpatient program that provides services to youth ages 13 to 21 who present co-occurring substance abuse and mental health disorders. In 2008-2009, more than 70 youth participated in this program. Youth, who attend the program after school, come from families that suffer from multi-generational substance abuse issues and have experienced severe trauma and abuse.
Our outpatient programs serve clients through an intensive treatment model. Services include counseling, life skills, education and vocational services, health education, nutrition, parenting, mental health and relapse prevention. Last year, more than 70% of the participants completed all phases of the program—more than double the national average.

SHIELDS conducts assessments for mental health and substance abuse, as well as linkage to services at one of our treatment programs or to other community based agencies. In addition, we have staff based in offices at the Compton Superior Court, Edelman Juvenile Dependency Court, and Kenyon Juvenile Justice Center in order in order to provide assessments and referral services. Monthly, the CASC conducts an average of 150 assessments.
Outreach is conducted throughout the community by the SHIELDS Outreach team. This includes outreach to local medical clinics, DPSS and social services agencies as well as non-traditional sites such as parks, Laundromats and check-cashing locations.
Lifetime Aftercare services are provided to all program graduates. Services include counseling, case management, support groups, advocacy and leadership training, access to job placement and housing services, as well as social activities.
SAMHSA's 24-Hour Toll-Free Treatment Referral Helpline
(Substance Abuse and Mental Health)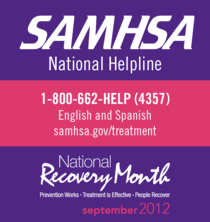 SUBSTANCE USE TREATMENT SERVICES Patient Handbook – Version 2.0 Last Updated December 7, 2017 Page 2 of 33 Substance Abuse Prevention and Control Patient Handbook Contents
SERVICIOS DE TRATAMIENTO PARA EL CONSUMO DE SUSTANCIAS Manual para el paciente – Versión 2.0 Actualizado el 4 de agosto de 2017 Página 2 de 38
The Resource Center at the California Department of Alcohol and Drug Programs maintains a comprehensive collection of alcohol, tobacco, and other drug prevention and treatment information.
Website: http://www.adp.ca.gov/RC/rc_sub.shtml
Facebook: http://www.facebook.com/PreventionHub
Twitter: twitter.com/Prevention_Hub