Multi-Systemic Therapy (MST)
Multi-Systemic Therapy (MST) is an evidence based mental health treatment program that specifically focuses on working with youth between the ages of 12 and 17 who are on probation.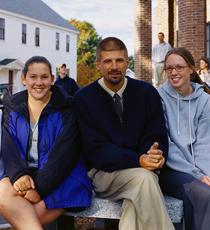 161 W. Victoria, Suite 260 | Long Beach, CA 90805
program info 310.603.1030 | fax 310.603.1377
TTD/TTY (English) 800.735.2922 | TTD/TTY (Spanish) 800.855.3000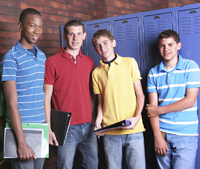 In 2001, SHIELDS began an evidence-based pilot project in collaboration with the Probation Department in South Los Angeles to provide Multi-Systemic Therapy (MST) services to youth.  MST is an intensive family- and community-based treatment program that focuses on addressing all environmental systems that impact chronic and violent juvenile offenders — their homes and families, schools and teachers, neighborhoods and friends.
While most treatment programs focus on working with the individual, Multi-Systemic Therapy strives to involve all the key people and/or systems in the youth's life. The focus is to target each system individually such that change can occur across systems and youth can increase pro-social behavior across a wide variety of functioning domains.
Target Population
SHIELDS' MST services are offered to probation and at-risk youth between the ages of 12 and 17 years and their families who are struggling with issues related to delinquency, violence, substance abuse, behavior problems and family conflict.
Youth are referred to the program by the Supervising Deputy Probation Officer responsible for the defined schools and housing developments. In addition, youth who reside in probation suitable placements (group homes) may be referred at the recommendation of the probation residential placement officer.
Services Provided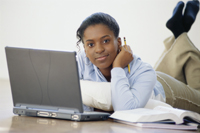 SHIELDS' MST program has been successful in treating youth and families coping with severe behavioral problems through family therapy, case management and assistance with navigating through the juvenile justice system as well as educational advocacy when applicable. Services are designed to be delivered by trained and supervised interventionists; SHIELDS' MST therapists work to create support networks for the youth, bridge gaps between systems and the youth/family and to empower parental/authority figures involved in the youth's life. Sessions are conducted in the home or community setting. Services typically last between two months and five months.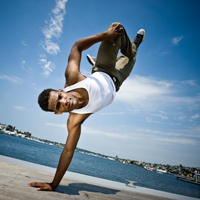 Community Partnerships
SHIELDS partners with the Los Angeles County Department of Probation to provide collaborative, community-based MST services to low-income, high-risk individuals and families. The program is primarily funded by the Department of Mental Health EPSDT program and the Department of Probation Schiff Cardenas Funding.
Accomplishments and Recognition
In the most recent reporting period, 86% of youth enrolled showed success in their educational/vocational setting.
In the most recent reporting period, 97% of youth enrolled were involved in activities that promote and increase social skills among peers; 100% showed improved relations within their family units.
In the most recent reporting period, 94% of youth enrolled were not re-arrested for any criminal violations.