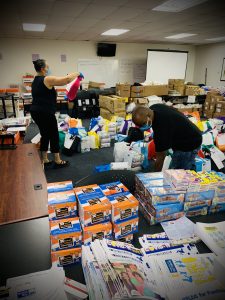 In 2021, we celebrate 30 years of serving the greater South Los Angeles area. Since 1991, SHIELDS for Families has grown from a single, perinatal SUD program to over 30 types of services. And no matter what stage we have been at concerning expansion, it has always focused on needs in our communities. In South Los Angeles, we face many challenges concerning child welfare, behavioral health needs, substance use in families and the community, helping individuals reenter their communities after experiencing the criminal justice system, food insecurity, and much more.
As we neared our 30-year mark, we experienced rapid development in our community's growing needs. In March 2020, South Los Angeles began experiencing societal effects (lost jobs, business closures, stay-at-home orders) from the COVID-19 pandemic. And because of this, like time and time again, we came together to expand our services to families. Our first step began with transitioning to telehealth within weeks. By doing so, we ensured that we provide all possible services to families enrolled in our programs. Next, we transformed our administration conference room into our (still functioning) donation center. To date, our drivers have delivered over 15,500 donation bags to families in need.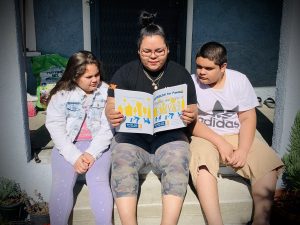 Later in the Spring, we partnered with SEE-LA and Best Start Compton/East Compton to distribute farm boxes to families. We provided fresh vegetables, fruit, potatoes, eggs, and meat to families in Compton. Between Spring 2020 and early 2021, SHIELDS and our partner organizations provided over 5200 farm boxes. In addition to our farm box distribution, our Jericho program continued its weekly Food Bank, providing over 120 food packages to families in the Lynwood/Compton area.
In July 2020, our Jericho program also offered its first virtual job fair. Understanding the historic need for work, Jericho made sure it continued connecting our community members with employers.
In Summer 2021, SHIELDS helped address low vaccination rates in South Los Angeles. To date, SHIELDS, with its partner St. John's Well Child, offered 13 Pfizer vaccine clinics to communities in South Los Angeles, Lynwood, and Compton.
While looking forward, SHIELDS understands South Los Angeles community needs are ever-growing and changing. Like our past 30 years, SHIELDS believes our communities and families can build their lives to become empowered individuals, parents, and community members.